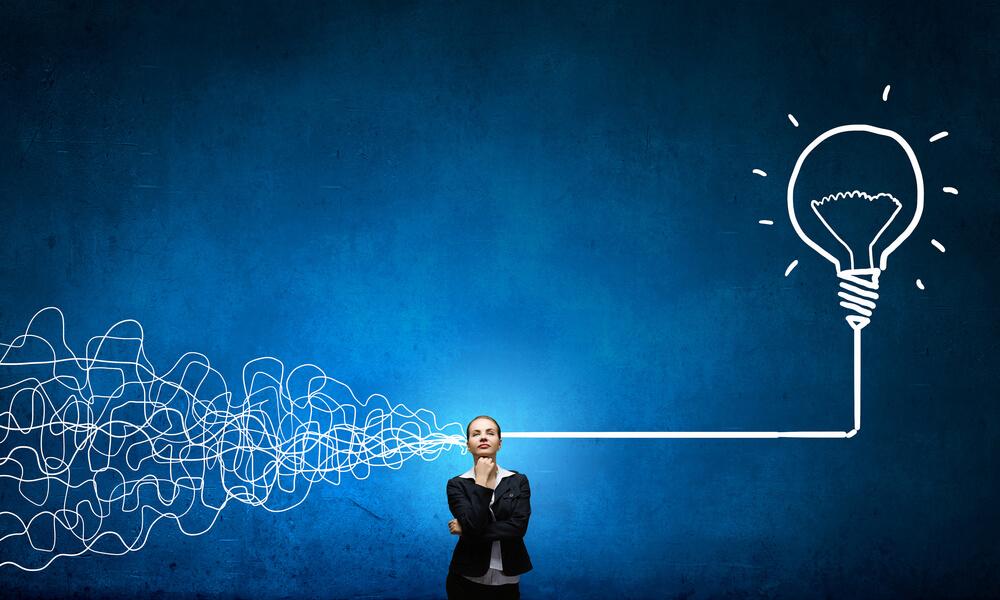 with fewer peers in this new role, it is far more lonely here than I thought it would be
my impact with my people is not what I want it to be
how to stay on top of, or at least deal with all this complexity in my new role and not lose my balance
how to take my place as a leader and stay authentic
Would these approaches
help you

?
Yes, coaching can help you get more clarity and find the hidden resources in yourself. I don't only look at the "symptoms" but also zoom out to get a picture of you in the "system" of team and organisation and how this system and its "laws" influence you and your impact. There are 4 possible journeys we can go together:
Boost your Move: I need a pragmatic sparring partner for operational issues as a leader, here and now. Coach, where are you?
Transition acceleration coaching: with the right support and soundingboard from the start in this new role, I know I can get up speed twice as fast, as research proves. Let's just do this, now from the start.
Grow coaching: after all these years a refreshing and challenging partner can make me see where I developed blind spots and less effective paradigms. Let's make an upgrade. Or maybe a reset?
Action learning circles: together with peers we look at each other leadership challenges, question and support each other with our experiences and insights. With this collective wisdom we become more professional and resilient in these complex times.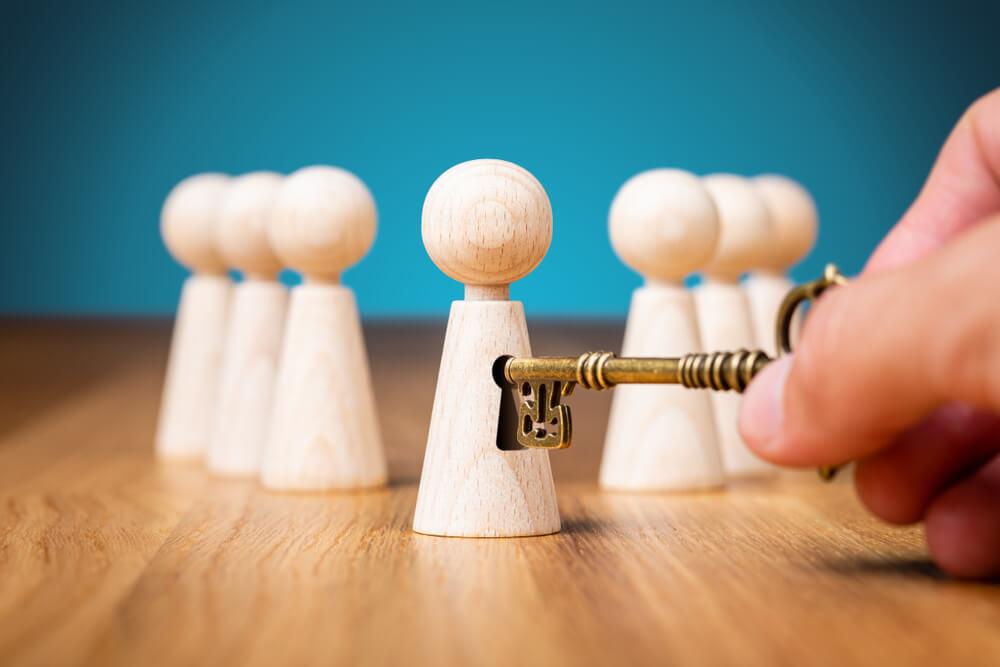 What do my
clients say

about me?
care-frontation
pragmatic
personal
(results) driven
documented
motivating
On doing meaningful work: you are doing that great! Not only for yourself but I see as well the impact on people you are helping to find what really means for them and creates the right balance for them.

Miranda Rombouts, VP Network Build & Field Services Telenet

Why you should have a coaching-experience with Veronika ? To discover how you can achieve more if you challenge the interaction between your vision, your passion & your actions. Good luck.

Davy Borysiewicz, AXA

Veronika has supported me with individual and team business coaching sessions @Azelis. During these sessions she enabled first-time, middle and senior managers to gain additional insights and new leadership techniques. She also showed them how to create trust with their team members and foster an open two-way communication. Based upon the feedback received at the end of each series of coaching sessions, I'm eager to say that the newly learned skills were well appreciated by those involved and showed improvements in collaboration, solution finding and productivity. If you are looking for a result oriented and no nonsense coach to impact the managerial style of your managers in an effective way, I can certainly recommend Veronika.

An Beullens, Freelance HR Consultant

Veronica has coached me for improving my personal effectiveness in communication. Her approach worked very well, the positive feed-back from my environment was only confirming this. It was a real "discovery" for me to see, that I could improve my communication so easily and that my changes became so visible for my collegues, resulting in much more open communication in which we all came to a win-win situation and realized our goals together as a team.

Martine Cortebeeck, Group Accounting manager at Azelis Group

Veronika coached me in taking an important career choice in 2011. I experienced our collaboration as both fun and effective. Her drive and enthusiasm is inspiring and her involvement hart warming. I greatly appreciate her no nonsense and pragmatic approach and the fact that she "walks the talk". Veronika lives up to her values, makes clear choices and integrates them in day to day life and thus shows that its feasible. Moreover Veronika loves to share insights, tools and tips in various matters which makes every contact with her a source of inspiration

Nathalie Surmont, Learning&development manager Belux, Kuehne+Nagel

I see Veronika as a smart and competent colleague. In my experience Veronika takes nothing for granted. She is not satisfied with shallow thoughts or quick solutions but she commits herself and her work to the best possible answers and outcomes. I especially like her ability to create a personal and unique style. She combines the best of what she learned in a very skilled and thoughtful way. I also appreciate her straightforward attitude and great sense of humor!

Liselotte Baeijaert, Partner bij ILFARO - Solution Focused coach en facilitator, Persoonlijk Welzijn/ Veerkracht en happy workplaces
End in mind
together with the stakeholder we define the end in mind of your journey. We choose the tools that can help us diagnose before we prescribe: stress meters, Insights Discovery, FranklinCovey Leadership benchmark, CliftonStrengths, HSP-test, e.a.
Challenge & explore
as a coachee you get a soundingboard. We explore your communication, how to adapt and connect with others, work with your strengths and not against them, and how to really fulfill your role as a leader. Beliefs and paradigms are challenged when they hinder you.
Track it
evaluations help us keep on track of your journey, during and at the end. Together with all stakeholders we document your evolution and celebrate your growth
Persevere
after the initial coaching journey we continue with some follow up sessions to help you persevere and integrate so you become unconsciously competent, also in the long run.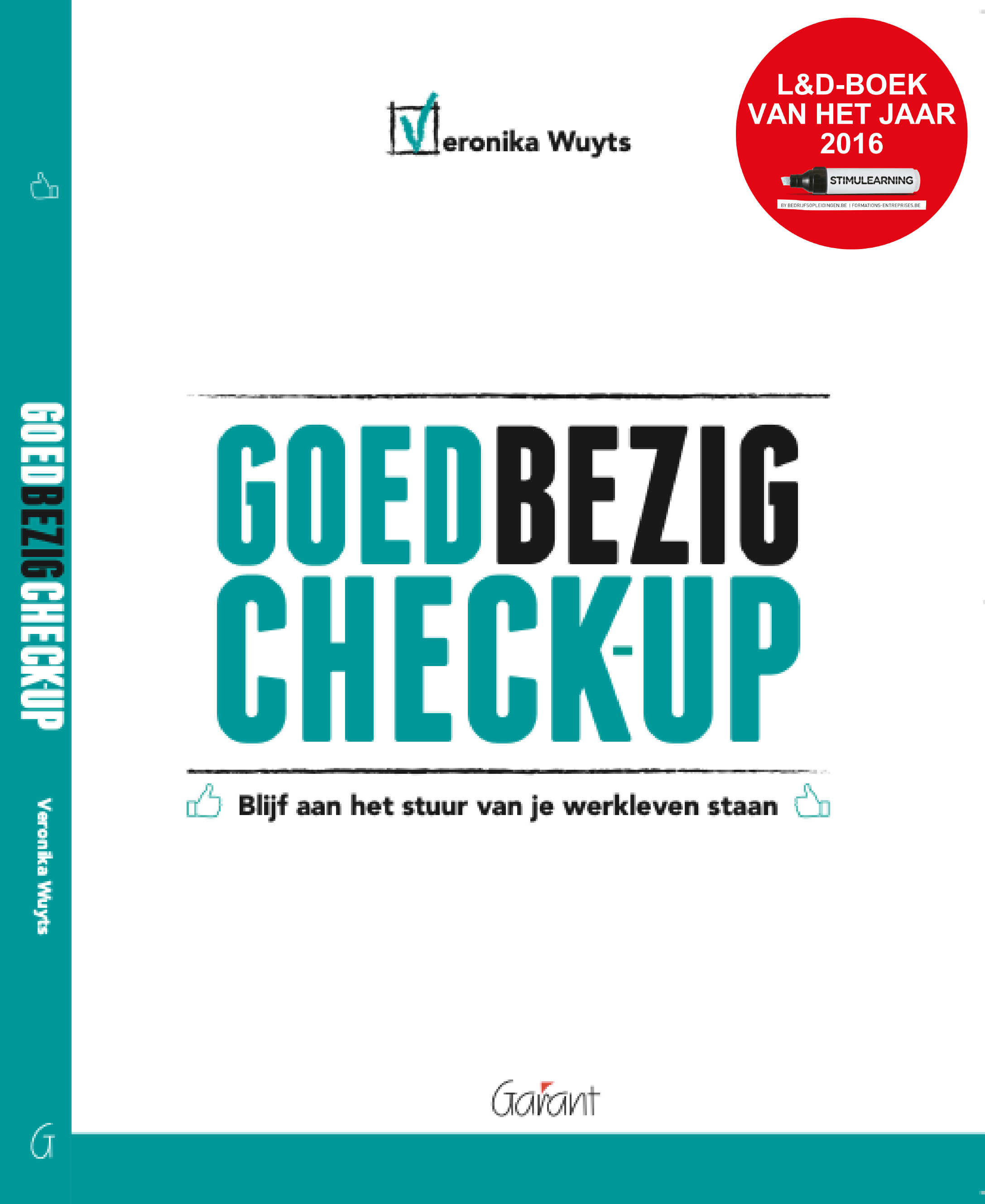 Goed Bezig Check-up

, best L&D book award 2016
Every year we go to the dentist for a check-up or have the car serviced. So why don't we do a yearly check on our job? What am I doing? Do I still like my work? What choices did I make, do I want to make? How can I stay fulfilled in my job? The Goed Bezig Checkup helps you monitor how good a job you're doing at keeping a good job.
First we take stock of the past year. 
Second step is to determine how you want things to be, what you want to give more attention, and why. And to combine the results of these reflections and make a promise to yourself about what you want to fulfil in the coming year.
Third step is starting to keep your promise. Engaging your stakeholders and staying on track are essential now.
Each of these three steps is supported by several reflection tools as input for the check-up. The book gives detailed explanations which, together with the online templates, help you  repeat your check-up every year.
And for leaders who see the benefit of a regular check-up and want to inspire their associates as well, the tools have been reworked in a dedicated chapter especially for this purpose.
The (Dutch) book is available online and in regular bookshops. 
Phases

Signposts

Results

1. Look back

1.1 Inventory

Awareness process: Still doing 'the right stuff'?

2. Look ahead

2.1 Miracle

2.2 Talents

2.3 Resilience

2.4 Role wheel

2.5 Make a Promise

Surprise: My miracle contains more reality than I could have dreamed of!

I recognize the diamonds in my treasure chest and I'm going to shine.

Recognizing and fostering resilience determines my energy levels.

I choose my stakeholders: my reasons for sharing this working life with certain people.

This is my promise to myself for the coming year: my action plan.

3. Maintain focus

3.1 Communication

3.2 Priorities

3.3 Energy

I am more effective in achieving my promise working thanks to and with my stakeholders.

I make choices as a matter of course and maintain focus on my promise.

My energy is precious and is spent only on my Circle of Influence.

4. Inspiring others

4.2 Manager Miracle

4.3 Manager Talents

4.4 Manager Promise

4 Signposts adapted specially for managers to inspire and motivate their employees.
The other 4 can still be applied in their original form.